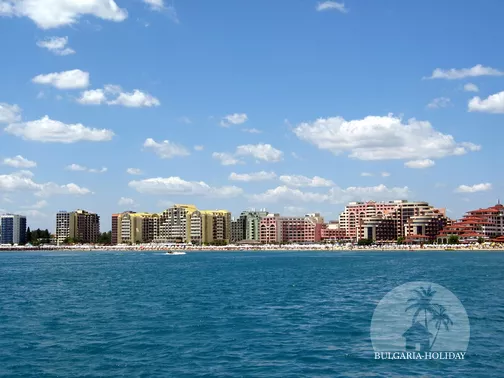 Russian airline S7 Airlines is starting flights to Burgas.
After a one-year break, the Russian airline S7 Airlines announced the resumption of flights between Moscow Domodedovo Airport and Burgas Airport. The first 143 passengers from Domodedovo Airport arrived in Bulgaria onboard S7 in the early hours of today, 28.03. Both countries are happy to restart this long-awaited connection between Burgas and Moscow, which has been operated by airlines since 2007.
New Ukrainian airline starts flights from Kiev to Varna and Burgas
BEES AIRLINES, a newly established Ukrainian airline in summer 2020, has announced that it is starting weekly flights from Kiev to Burgas and Varna airports. Flights to Burgas begin on May 28 and to Varna on June 2. The airline plans to fly to Bulgaria on September 17.
The base of the new airline is Kiev Sikorsky International Airport. "BEES Airlines, " said that initially charter flights are planned, and then planned routes will be added to the route network.
Starting March 25, 2021, Bulgaria Air will resume scheduled flights between Sofia and Tel Aviv. They are scheduled twice a week — every Thursday and Sunday.
Polish airline LOT has also scheduled eight weekly summer flights to Bulgaria's Varna and Burgas airports on the sea. The schedule includes one flight from Warsaw to Varna and three flights from the Polish capital to Burgas. The flights will be operated with Boeing 737 (186 seats).
Bulgaria remains an attractive destination for Poles. It is no coincidence that Bulgaria has opened a tourist office in Warsaw, the airlines said.
Prices from Varna and Burgas to Warsaw start at 31 euros, not including airport taxes.
In Central Europe, flights to Burgas from 01.05 will be operated from Vienna
The resumption of flights became possible, among other reasons, because the Varna and Burgas airports have received medical accreditation. Medical accreditation certificates issued by Airports International confirm the measures taken for the implementation of anti-epidemic measures aimed at ensuring a safe environment and an unobstructed stay at Varna and Burgas airports.