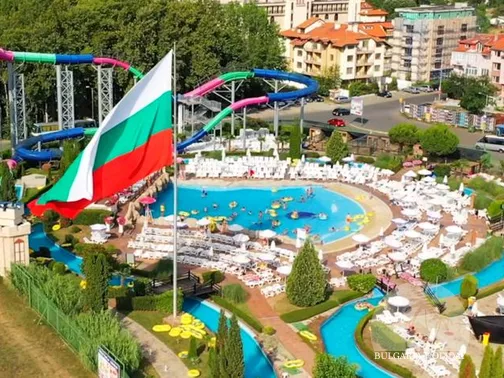 Bulgaria plans to start the summer tourist season on May 1, but with restrictions and compliance with sanitary and epidemiological safety measures, the press service of the country's Ministry of Tourism said on Sunday.
The decision to launch the tourist season on May 1 was agreed with the health authorities and the Ministry of Foreign Affairs of Bulgaria.
For those arriving from abroad, they plan to create a so-called green corridor.
According to the Deputy Prime Minister of the Bulgarian government, Russia is one of the priority countries with which Bulgaria wants to sign an agreement. This agreement is based on the creation of regulation for free movement between countries.
In turn, Minister of Health Kostadin Angelov added that Bulgaria is introducing a "green certificate" for tourists who will provide a certificate of the presence of antibodies to COVID-19, a negative PCR test, or a certificate of vaccination, including the Russian vaccine. In this case, foreign guests will be able to freely enter Bulgaria, they will not need to go through quarantine.
European Tourist Season 2021
Bulgarian experts expect that the Russians will make their contribution to the success of the season. However, there is an opinion that in the conditions of coronavirus reality, the choice of tourists will fall primarily on small hotel complexes. Traditionally, many tourists will stay in guest houses.
On Monday, March 15, measures will be approved that will affect accommodation facilities, restaurants, and cafes, as well as places for tourists' entertainment, "the press service of the Deputy Prime Minister and Minister of Tourism of the Republic, Mariyana Nikolova, quotes.
Lifting of coronavirus restrictions in Bulgaria
Tourism Minister Mariyana Nikolova noted that next summer there will be as many foreign guests as in 2020. Therefore, the country's tourism sector should focus more on attracting Bulgarian holidaymakers who traditionally spend their holidays abroad.
Nevertheless, according to her, there are already reservations for the Easter holidays, preliminary orders of airlines for flights to Burgas and Varna in the summer months. This gives hope for the launch of the season as usual — after May 24.
Marijana Nikolova called it extremely important that the Bulgarians employed in the tourism sector get vaccinated as a priority.
She noted that the country will seek to conclude bilateral agreements on the creation of "green corridors" with key markets. Among them are Israel, Turkey, Russia, Greece, Poland, Ukraine, Moldova, Czech Republic, Slovakia, Germany, and Great Britain.
For example, the agreement on the free entry of vaccinated tourists between Israel and Greece is already being actively discussed in Bulgaria as an example and a reason for action.
The minister said that restrictions are gradually being lifted within the state. So, restaurants outside the hotels will resume work from March 1 in compliance with all epidemiological safety measures.
Taking into account their opening and the beginning of the summer season after May 24, I hope that the restoration of the tourism industry will gradually and smoothly begin, " stressed Marijana Nikolova